CONCEPT ONE.
THE POWER OF SLEEP
Explore the scientific benefits sleep has on our over all health. Using simple, easy to understand metaphors, we will educate and inspire our audience about the power of sleep.
ROUGH ANIMATICS
We wanted to see the potential of this concept. So we found a podcast online, and chopped it up. We then added some music, to help visualize the potential of using stylistic metaphors to bring this to life.
We learned pretty quickly, that in order to make this work, we would need to guide the interview for everyday people. The scientist would have to explain these concepts as if talking to a 10 year old.
CONCEPT TWO.
QUIRKY SCIENCE EXPERT
Create a series of short, educational videos, where a quirky scientist explains the health benefits of sleep.
EXECUTION
Cast a quirky scientist to host a series of short, educational videos. Every video will open and close the same way. With our goofy scientist laying on a Tuft & Needle bed speaking directly to camera.
"Hey did you know…that sleep can actually boost your immune system? Yeah, a few years back, a group of scientists ran an experiment where…."
"…so do yourself a favor, and get a good nights sleep."
We will use stylist b-roll, plus graphics & animation to guide the viewer through each scientific lesson. We will also place the bed the scientist is laying on, in a location that is appropriate for the topic at hand. This will help emphasize each lesson in a fun & quirky way. Plus add a consistent visual style across the campaign. Here are some examples:
how important sleep is for growth & development in children :
how sleep is necessary for memory :
how artificial light can disrupt our circadian rhythm + consequences :
how sleep can boost your immune system :
how sleep can prevent Alzhiemer's :
baby room / crib
college quad
college dorm room late night
bedroom next to sneezing child
Old folks home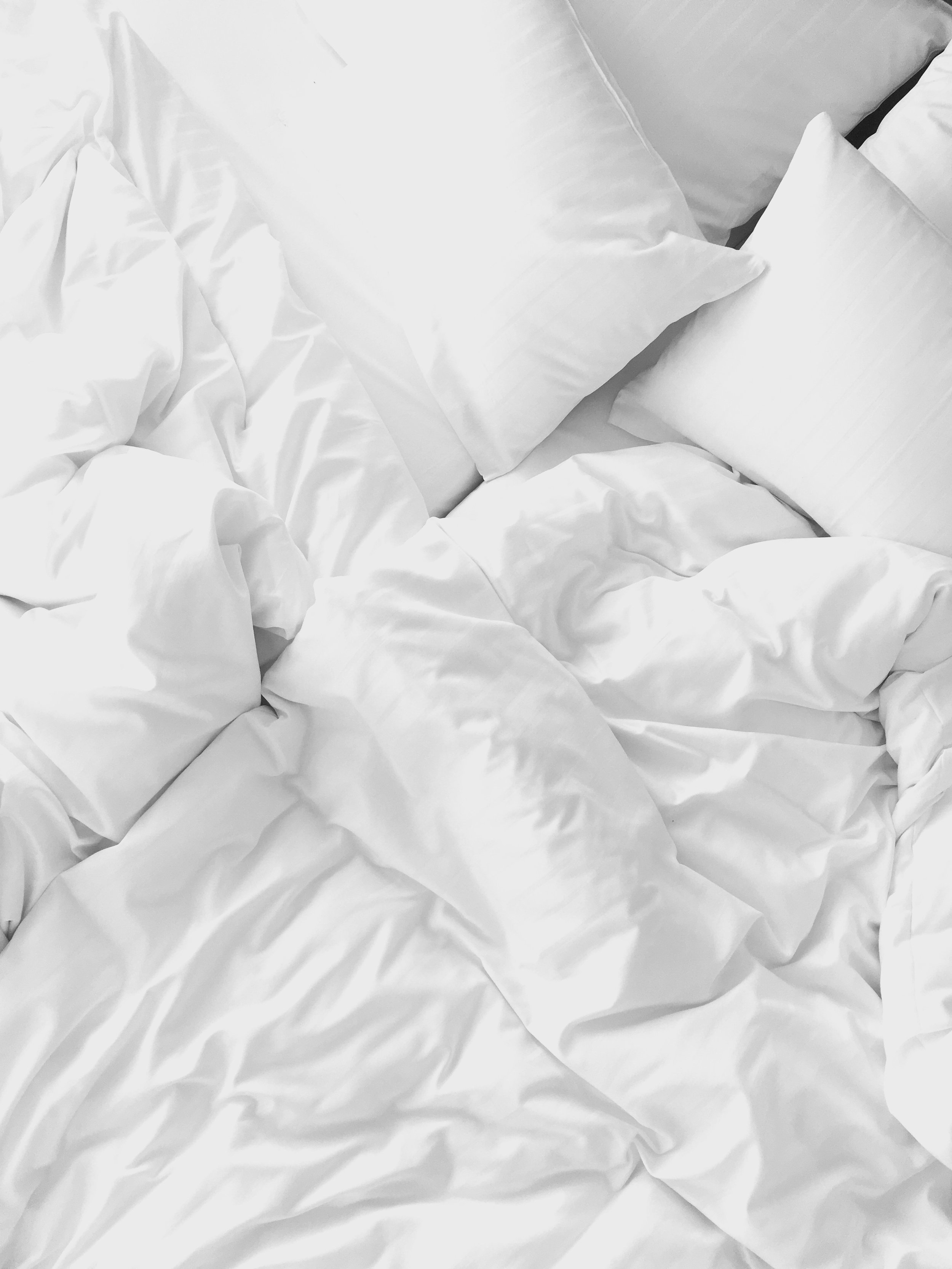 CONCEPT THREE.
OUTSIDE THE BOX
Film the machine used to cram the mattress into a box. Use this as a visual metaphor for all the things that we try to cram into our lives. VO talks Digital overload, calendar calamity. Then, use the satisfying expansion of the mattress when unpacked to create a sanctuary for all of our hopes and dreams outside the box...intercut visuals as the mattress expands. Squares of serenity. ie: Artist's Canvas, Pool, etc.
OUTSIDE THE BOX - ALT.
Stories of people waking up better. Loose connections of people doing extraordinary things that intrinsically require a good night's sleep. Deep focus, feats of athleticism, pushing boundaries in various ways.